Earn FREE Products During Sale-a-Bration!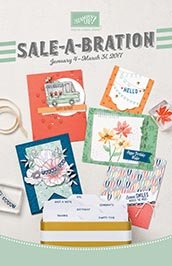 Sale-A-Bration is one of Stampin' Up!'s biggest sales events of the year!  Learn how you can earn free products (while supplies last)!  Sale-A-Bration ends March 31, 2017. 
SHOP & EARN FREE GIFTS
FREE GIFTS!  For every $50 in product you purchase (before shipping and tax), get a Sale-A-Bration gift FREE – no limit.  Click on the brochure images below for all currently available FREE Sale-A-Bration gift choices.
STOCK UP & GET BONUS STAMPIN' REWARDS
EARN BONUS STAMPIN' REWARDS!  Place an on-line order of $250 or more (before shipping and tax) and earn a $25 Stampin' Rewards bonus.  The Stampin' Rewards bonus is in addition to regular Stampin' Rewards (see below) and earning a FREE gift for every $50 you spend (before shipping and tax) during Sale-A-Bration.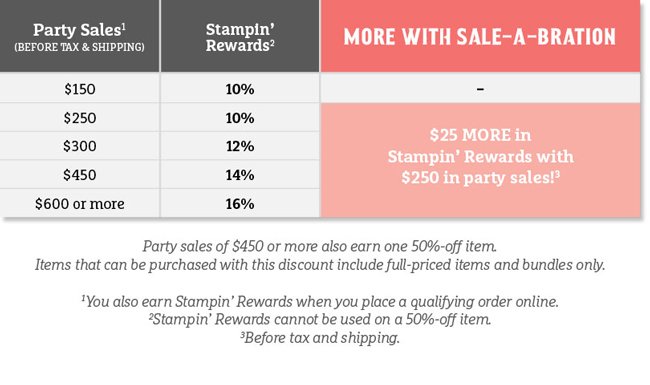 GET THE ULTIMATE STAMPIN' UP! BUNDLE!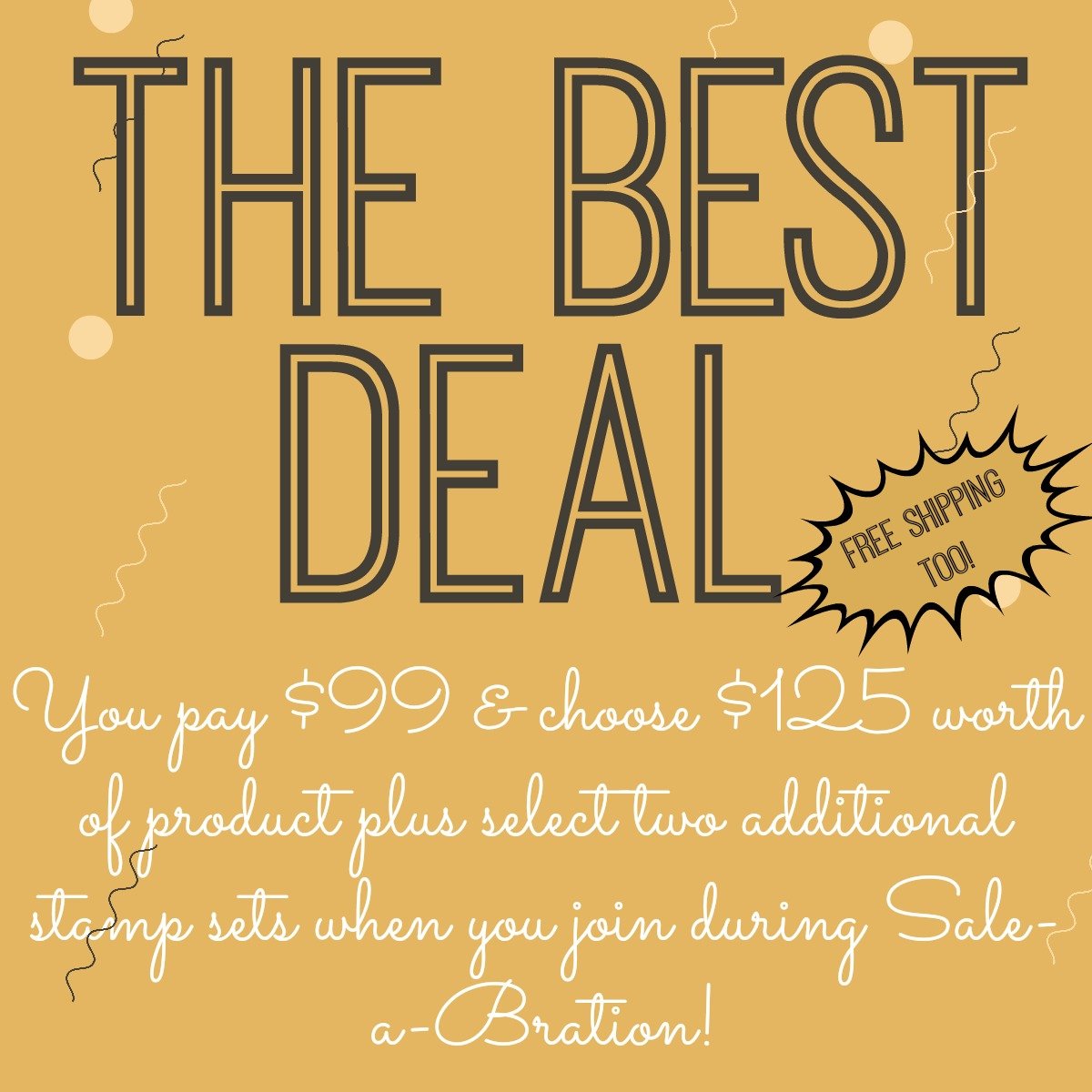 Take your passion for paper crafting and Stampin' Up! products to a new level when you purchase the ULTIMATE STAMPIN' UP! BUNDLE (the $99 Starter Kit) and join Stampin' Up! thru me HERE.  Enjoy discounts and exclusive stamping resources – risk FREE!
SALE-A-BRATION BONUS!  GET 2 FREE STAMP SETS OF YOUR CHOICE WITH THE STARTER KIT WHEN YOU JOIN DURING SALE-A-BRATION!
I WELCOME HOBBY STAMPERS!  YOU'LL FEEL RIGHT AT HOME when you purchase the kit and join through me.  You'll instantly become a member and have access to my private Plaid Paper Dolls Community in addition to other great resources and a nation wide team of stampers.  Give it a test drive – there's no risk and no pressure to hold workshops or parties – do it for YOU!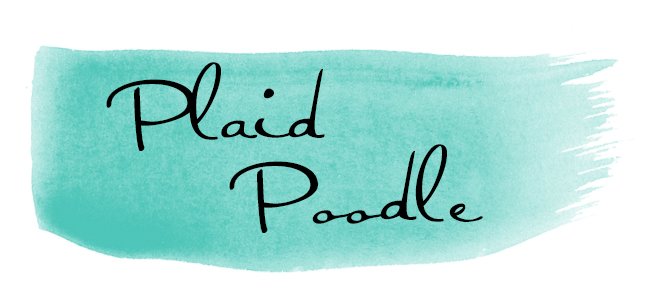 NEED AN OCCASIONS CATALOG or SALE-A-BRATION BROCHURE and plan to place your next Stampin' Up! order through me?  CLICK HERE to order your free print copies.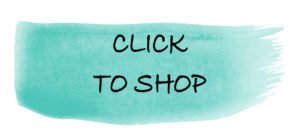 Save
Save