MEMORY KEEPING
I would like to introduce you to the newest member of our family . . . (drum roll). . .  Ladies and Gentlemen please meet my newest grandson, Riley!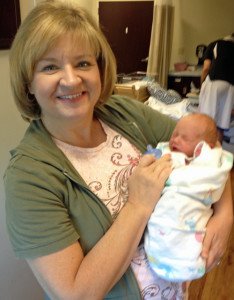 Isn't he about the cutest little thing you every did see!  I am now the proud Grandma to two adorable boys and it is the best ever!  Here's my other little favorite guy, Sam.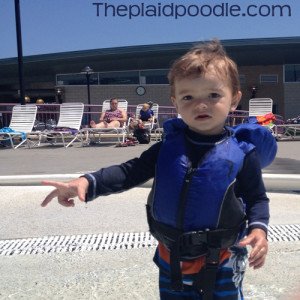 Love these two!  Each visit with these precious boys along with their parents is sweet and leaves fond memories.  Of course we take tons of photos when we're together but those photos rarely get printed and into an album to enjoy.
In comes Jenny!  Jenny is a new gal to my Stampin' Style classes who wanted to make traditional scrapbook pages instead of cards.  I had so much fun making these samples for her to create!  The process has helped me to determine (again!) to record our family memories.  I've already uploaded and ordered photos from Riley's first day in the world to put on these pages – perfect timing.  Thanks Jenny!
(Thanks to fellow Demonstrator Kay Kalthoff for her layout that I borrowed and made my own.)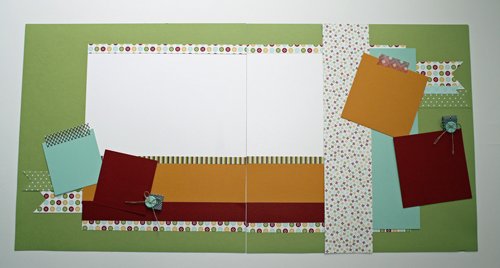 Another, quicker memory keeping method which I will probably turn to for help in catching up on those piles of photos, is Project Life by Stampin' Up!  I started an album when Project Life by Stampin' Up! debuted this Spring.  See that blog post HERE.  I'm working with the Everyday Adventure Project Life Card Collection right now but can't wait to start using the Seasonal Snapshot Card Collection for the holidays.  And, shhh, don't tell anyone, but there is a certain daughter and daughter-in-law who will be receiving the Little Moments Project Life Card Collection and Playground Project Life Card Collection for Christmas!
Here's a video showing just how quick and easy Project Life by Stampin' Up! is to use.  The video showcases the Love Story Project Life Card Collection and Accessory Pack.  Gotta Love It!!!!