The renovation is over and I'm finally back in my craft studio and wanted to share a few "after" photos.  (View "before" photos HERE.)  I spent Mother's Day weekend moving my stuff back in.   It's so much fun having everything neat and tidy and organized!  Wonder how long it will last?  I'm an "Oscar" when I'm working (more about that HERE)!  There's a lot more Stampin' stuff to move in and I'm on the lookout for more storage pieces but for now I'm enjoying having my kitchen table back!
The move in timed perfectly for the May Seasonal Style Card Class to be held in the new space.  Here's a photo of the ladies present at the Monday afternoon class.  They all look like they're enjoying themselves right?!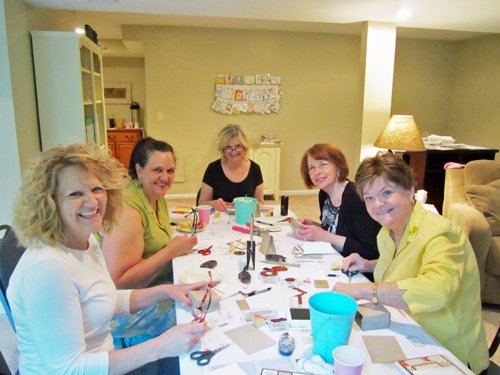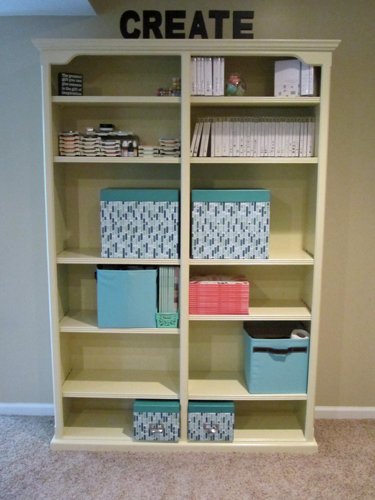 I would love to hear about your craft space – where do you get your craft on?