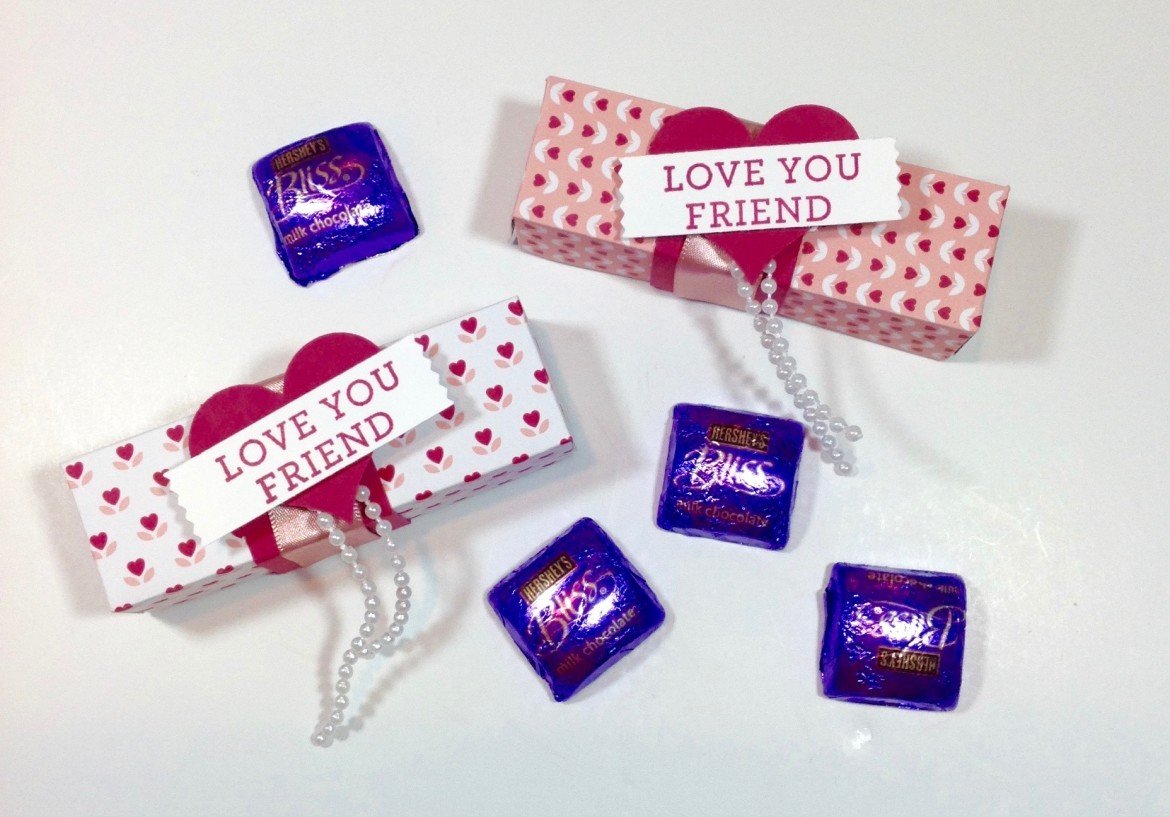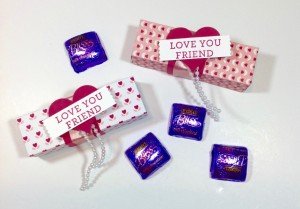 So it's no secret that the majority of us are smack-dab in the middle of a very long, dark and cold winter.  I'm literally huddled over my space heater as I type this post.  There is certainly not a bud or bloom in sight so why not distract ourselves from the harshness of it all and let a little love bloom?
Romantic love is nice if you can get it but I'm thinking more along the lines of being a kinder, gentler people.  I'm suggesting we throw a little Bloomin' Love around.
My Bloomin' Love project tutorial today is perfect for that purpose.  What better way to put a smile on someone's face than with a pretty box that's filled with chocolate?  Who wouldn't love receiving one of these cute little favors?  Sneak them onto your co-workers' desks, tuck them into a friend's purse when she's not looking, leave one in the mailbox for your letter carrier or set them at each place-setting during your family meal.
Check out the video tutorial below and let me know if you make any and how you used them to brighten someone's day!

Click on any of the images below to purchase the products used in this tutorial.