Invitations to eat, drink and be merry at the December Stampin' Style Card Class were sent out and yesterday was the big day!  I wanted to celebrate all the special people who attend my classes all thru the year so we included a soup and salad lunch and turned December's class into a party!  I tried a new soup recipe and it was a hit.  Several ladies requested the recipe so I thought I would share it here in case you might want to try it.  The recipe makes a larger quantity and is a snap to make.  I made it in the morning and kept it warm in my slow cooker until the party.
Cream of Chicken and Wild Rice Soup
1 pkg. Uncle Ben's Original Long Grain & Wild Rice
1 pkg. Lipton's Chicken Noodle Soup
1/4 c chopped onion
1/4 c chopped celery
1 carrot, chopped
3 cans low-sodium (or heart healthy) cream of chicken soup
1 large can chicken (I used rotisserie chicken)
Bring 8 cups of water to boil.  Add rice with seasonings, noodle soup, onion, celery and carrot.  Cook for 10 minutes or until rice is tender.  Stir in cream of chicken soup and chicken  and warm thoroughly.
 Party Favors
You can't have a party without party favors so I whipped up cute little candy cane holders and placed one on the table at each guest's place setting.  The inspiration for the candy cane holders came from fellow Stampin' Up! Demonstrator Sam Donald.   And although I could never repay the blessing that my customers turned friends have become to me, I wanted them to have a small token of my appreciation so I made packages of mini Christmas note cards to take home.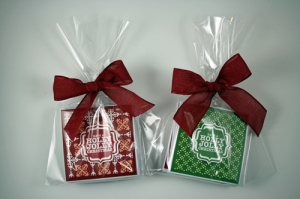 Photos from A Very Special Card Class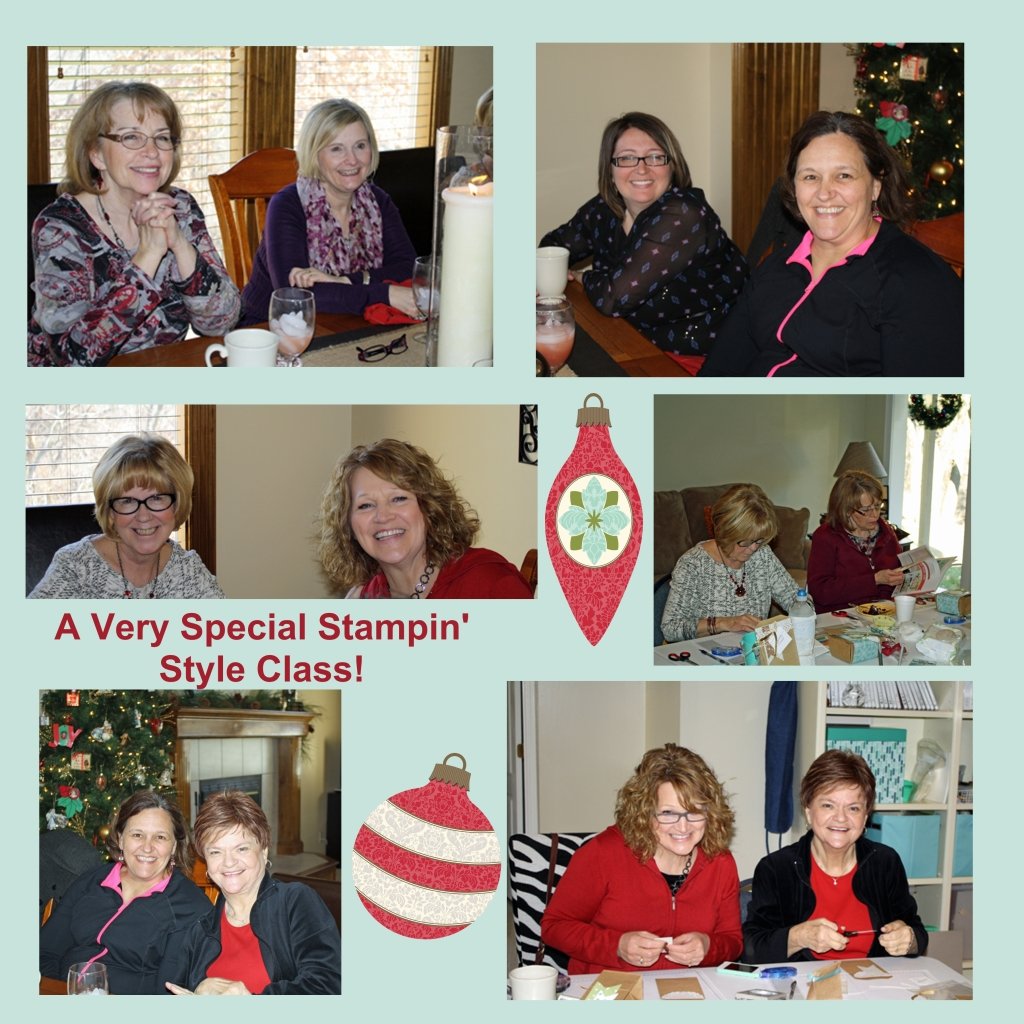 Love these awesome women!  So great to take a few hours each month for ourselves and laugh, solve world problems (lol) and of course STAMP!  If you are in the Kansas City area we would invite you to join us.  Check my Stampin' Up! website under Events for future dates HERE.