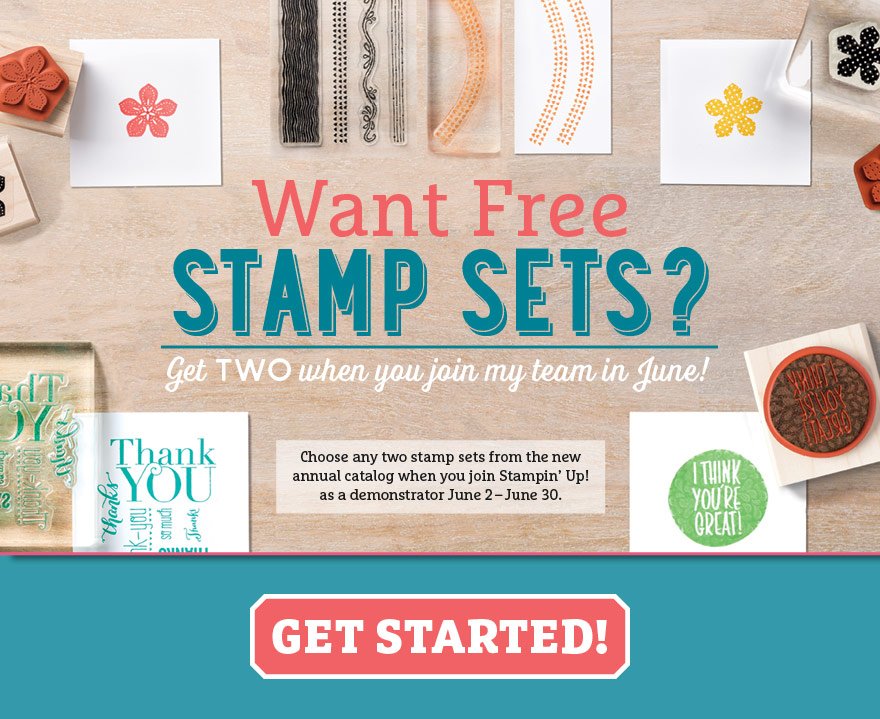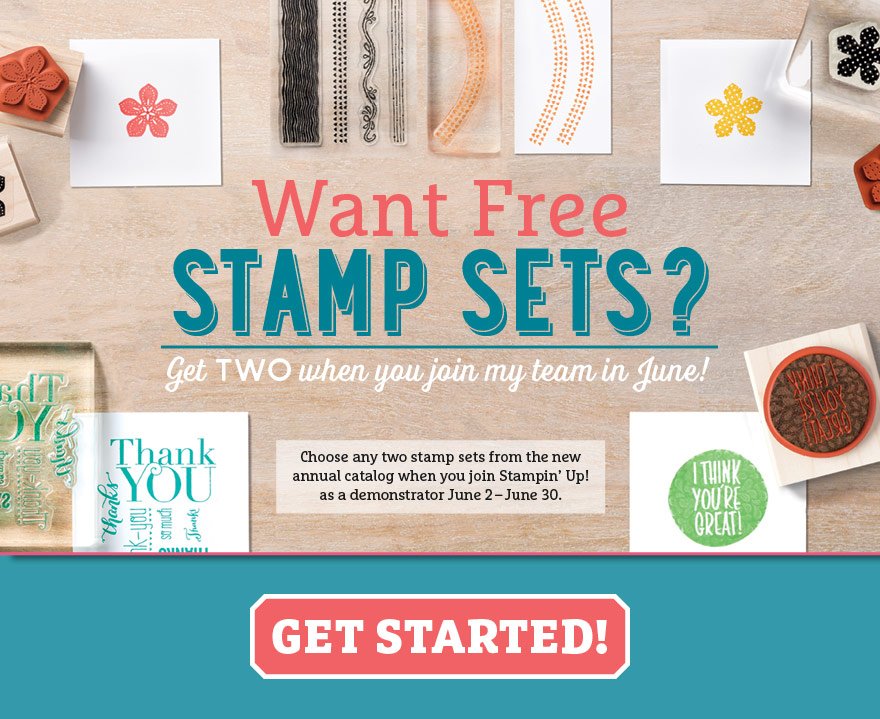 Best Bang For Your Crafting Buck!
Instant 20% Off, Two FREE Stamp Sets and FREE Shipping,
Yes Please!
Join Our Team's Virtual Gathering on Facebook to Find Out How!
We will be joined by other team members and you will hear different perspectives about joining Stampin' Up! from hobby shoppers to business builders!
We will have LOTS of fun in one quick hour:
 Door Prizes!
Super Sample Shares!
ALL of your Curiosity Cured with our Q&A!
ALL while you are comfy at home!
ALL attendees will receive a gift!
Join us this Thursday…
10:00 AM – 11:00 AM Central
JOIN the Event HERE!
and/or
7:00 PM – 8:00 PM Central
JOIN the Event HERE!
I will be joining the the Thursday morning event on Facebook and would love to see you there!  If the Thursday evening event works better with your schedule no worries – our team is a welcoming place and would be happy to meet you!
Here are some things we will cover:
How you will be automatically "active" through October 31st!
30% off of your first qualifying order (Get it before it expires – this 30% benefit is only good for new demonstrators who join by June 30th)
Pre-Order Holiday Catalog Goodies
Discounts, Commissions and Hostess Rewards!
What Exclusive Facebook Groups and Demonstrator Forums are available.
And More . . .
What if you don't take advantage of any of the follow up perks?
No big deal – you simply become a customer again!  You are always welcome at Stampin' Up!  You are not blacklisted, you are not banned, you don't owe the company any product, money or apologies!

No Worries/No Risk – Just a Good Deal!
CLICK HERE to Join Now!  It's a great deal so why wait?  You can STILL join the Facebook Virtual Gathering and learn all you need to know!