If you're in the U.S. you probably just finished one of my favorite kind of weekends – the three day kind!  We had all our chicks in the nest for the holiday.  On Friday the guys went golfing and the gals, plus Sam, went to the pool.  Here's a photo of Sam telling Nonni all about it!  Isn't he the cutest grandbaby ever – love that guy!
And here's a photo me poolside: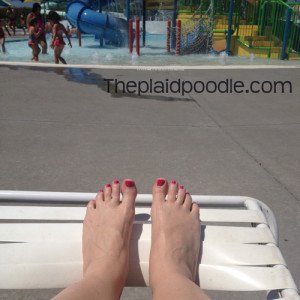 Surprise!  You didn't think there would be photographic evidence of me wearing a swimsuit did you?  As you probably noticed I don't spend a lot of time in the sun – I'm having too much fun stamping!!!
After a relaxing day we all met back at the house for a fabulous Fourth of July cookout.  There's nothing better than great food with people you love, right?!  I used June's Paper Pumpkin Kit to create some great patriotic decorations and  cute little party favors for everyone.   My Paper Pumpkin Kits arrive with everything you need to make seasonally inspired cards, home decor and gifts.  Subscribe monthly and you are billed when the kit ships or purchase one, three, six, nine or twelve months at a time for yourself or as a gift.  Find out more about My Paper Pumpkin HERE.  I loved this kit and can't wait to see what Stampin' Up! has in store this month!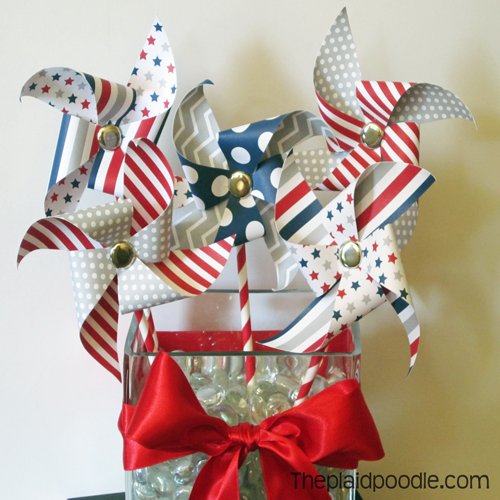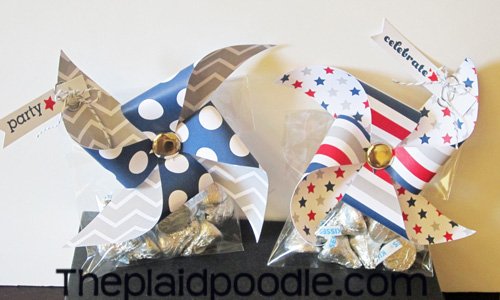 As evening came it was off to grab a spot in the park for our community fireworks display in time to stand in line for fresh squeezed strawberry lemonade and kettle corn.  As Rachel Ray would say, "Yummo"!
It was a wonderful weekend of celebrating with the ones we love that ended way too quickly.