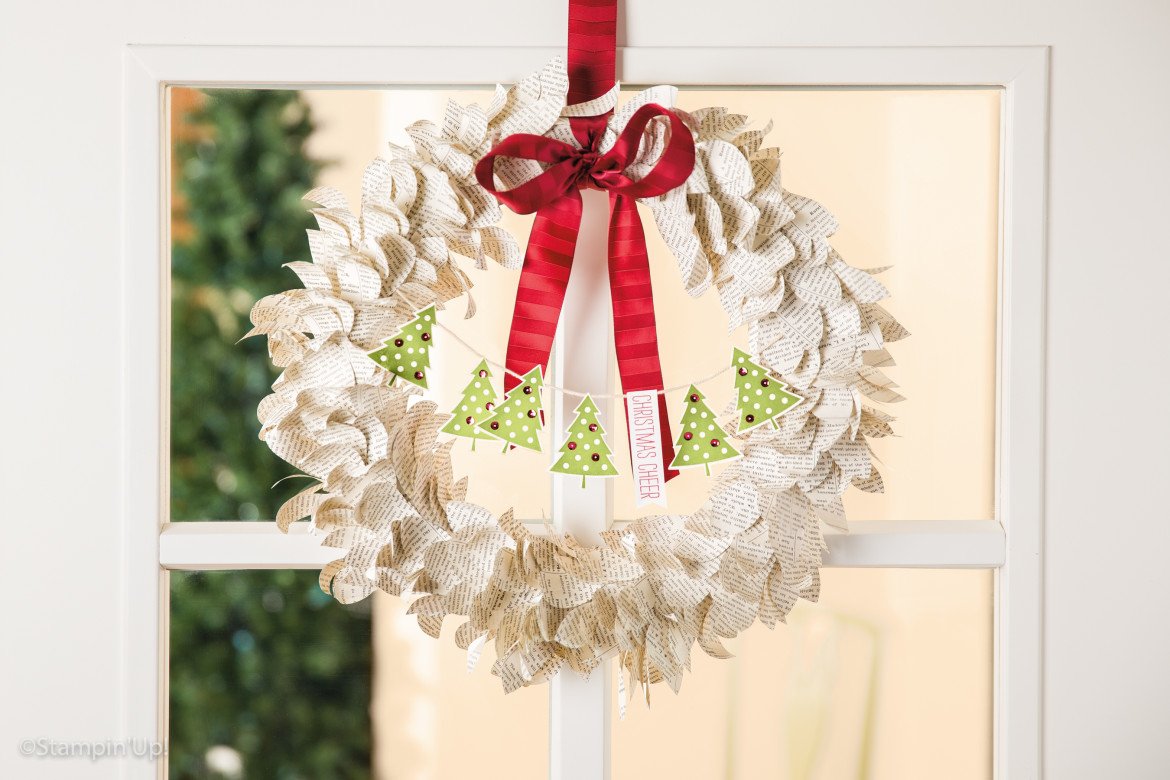 Changing up a few things around my home with the seasons is something I enjoy doing but without a lot of time I keep it simple.  One of the easiest ways to update home decor with the changing seasons is with wreaths. Take one down and replace with another – even I have time for that.  And  what is better than a beautiful home decor piece?  Saying, "I made that" to your family and friends!
The Fancy option In my Fun & Fancy Class yesterday was the Season to Season Wreath Project Kit.  I was a little worried that our class time would not be adequate to finish the wreath but it was surprisingly easy to put together and my guests left with completed wreaths.  Happy guests and a big sigh of relief from me!
The wreath is so pretty with a soft, vintage feel and will look great wherever I decide to place it.  The finished size is pretty substantial – about 15″.  And – bonus – it is good to go until New Year's because of the three interchangeable banners; Halloween theme, Autumn/Thanksgiving theme and Christmas theme.  Mine is all decorated for Halloween and looks great hanging on the $5 wreath holder I made last Fall.  See instructions for that HERE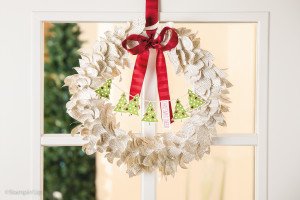 The supplies to make your own Season to Season Wreath are:
Another fun option for Halloween decorating is the Frightful Wreath Simply Created Kit. It is currently on the Clearance Rack while supplies last.  The coordinating stamp set is not available but the Happy Haunting sentiment from the Cheer All Year Stamp Set would substitute in great!
I would love to hear from you about your seasonal decorating!  Do you change it up a little or a lot or not at all?  Do you decorate for Halloween?  Leave a comment and let me know.  Thanks!