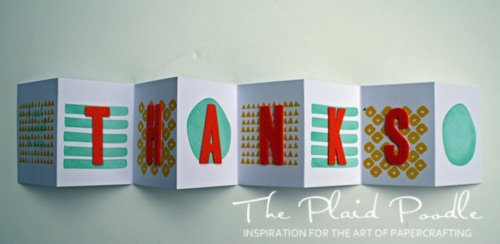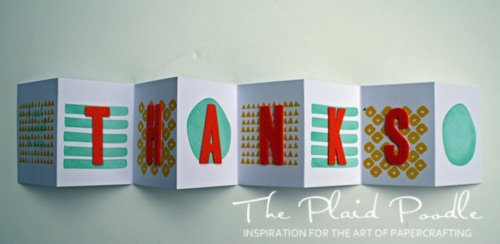 If you caught my post Monday (see it here) I've been practicing what I preach. I'm working on building my stash of Thank You Cards.  This adorable card is made from the February, 2015 Paper Pumpkin Kit.  I wasn't really sure about it at first but the completed project changed my mind. This card is different and fun and I love it!  The stamps from the kit are very on-trend and it uses two of my favorite ink colors:  Daffodil Delight and Pool Party.   The kit included enough supplies to make eight cards and included eight of the cutest kraft envelopes.  My photo did not do it justice so please watch this short video demonstrating the kit.
I challenged myself today to use the stamp set from February's kit in a different way.  Below are two very similar cards.  The card on the left was made using the Painted Petals Stamp Set along with coordinating Painted Blooms Designer Series Paper.  When I finished making the card I noticed that the Painted Blooms Designer Series Paper could be replicated using stamps from the February Paper Pumpkin Kit.  The card on the right was made using only Whisper White card stock along with the stamps and ink from the kit along with a length of Painted Blooms Cotton Twine.  Okay, I know I didn't discover gold but this was an "aha!" moment for me.  It dared me to use these gorgeous stamps received every month in as may ways that my imagination will take me.  Doing that will stretch me as a stamper as well as make me a better steward of my resources.
Paper Pumpkin is a monthly kit with an exclusive paper project delivered right to your door.  A new stamp set arrives each month and kits with only cards are delivered at least six times a year.  Other months feature home decor and gifting projects.  Paper Pumpkin is currently offering 50% off the first two months now through June 10th for new subscribers.  For more information CLICK HERE and use Promo Code SAVE50!