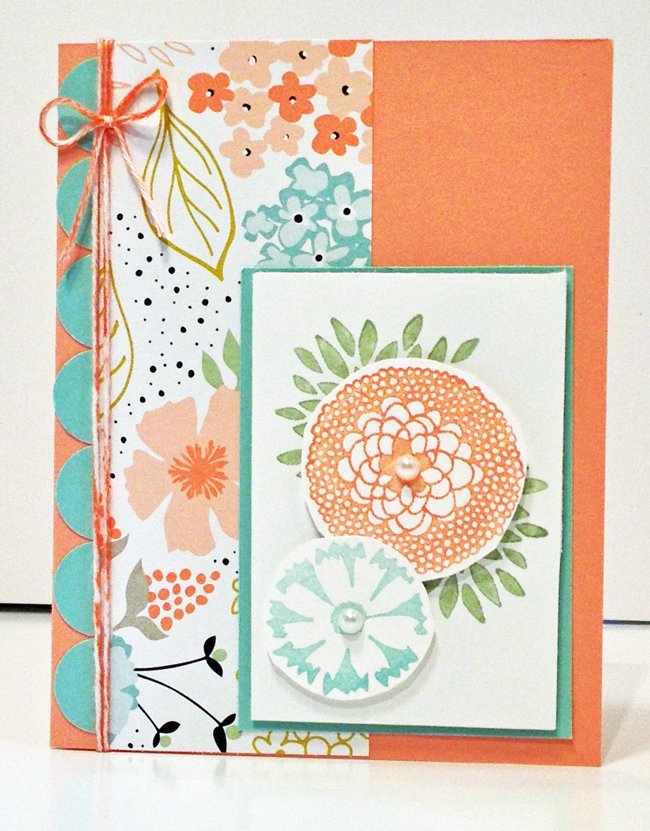 Today is my birthday and when I walked downstairs this morning I was surprised by these beauties on the dining room table!
I've never been to Hawaii but feel for sure that if I were to go this is a glimpse of what I would see.  My hubby sure knows how to keep a secret because he had to have these hidden somewhere overnight!  Did I mention that I am blessed with an awesome husband?  He is my high school sweetheart and we were married when I was a mere nineteen years old!  Going on 33 years later I tell everyone it was the best dumb decision I every made – lol!  We are best friends that have grown up together and I thank God every day for Bruce.
Yesterday I created this card that I "cased" from Kristin.  I wanted to include it in today's post because the colors and the floral design certainly coordinate with my real deal flowers – lol!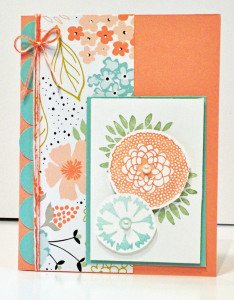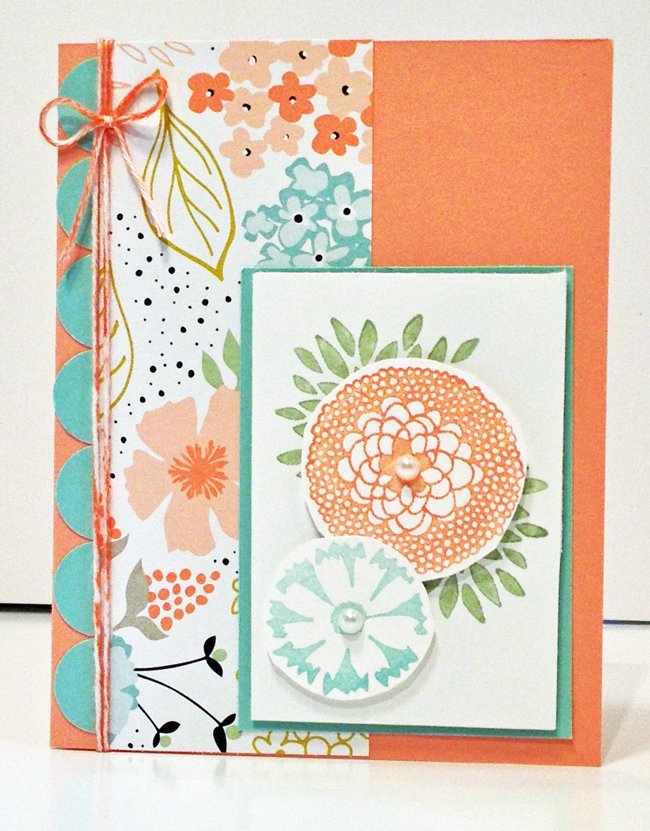 In honor of my birthday I would be happy to send a full color PDF with directions to make this card to anyone who leaves a comment on today's post (non-scam only).
Wishing you all a happy day!