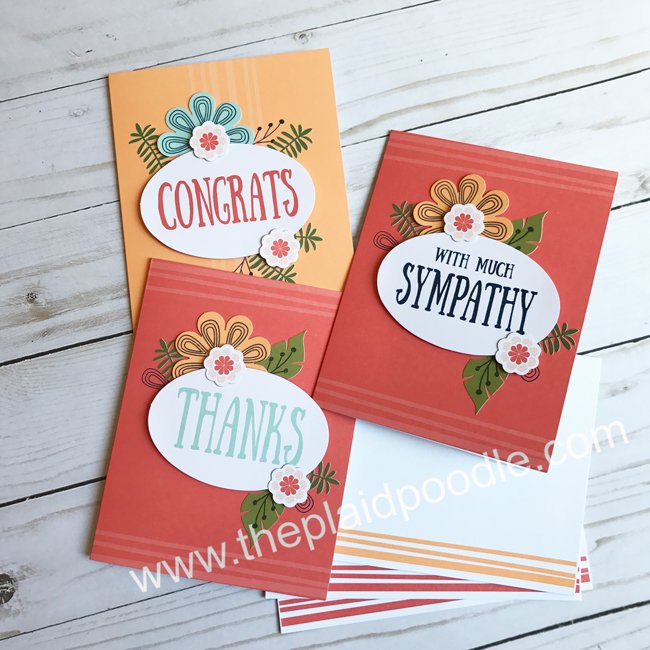 `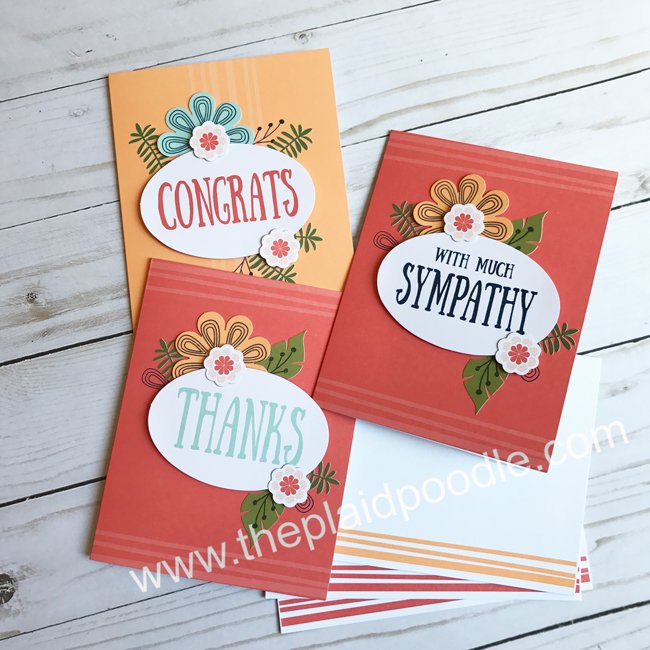 The August Paper Pumpkin Kit from Stampin' Up!, Giftable Greetings, is so cute!  The kit came with enough supplies and embellishments to make eight cards and included coordinating envelopes.  What made it extra special though is the coordinating gift box along with gift tags to embellish and a sweet length of ribbon to wrap it up!  It makes the perfect gift for someone.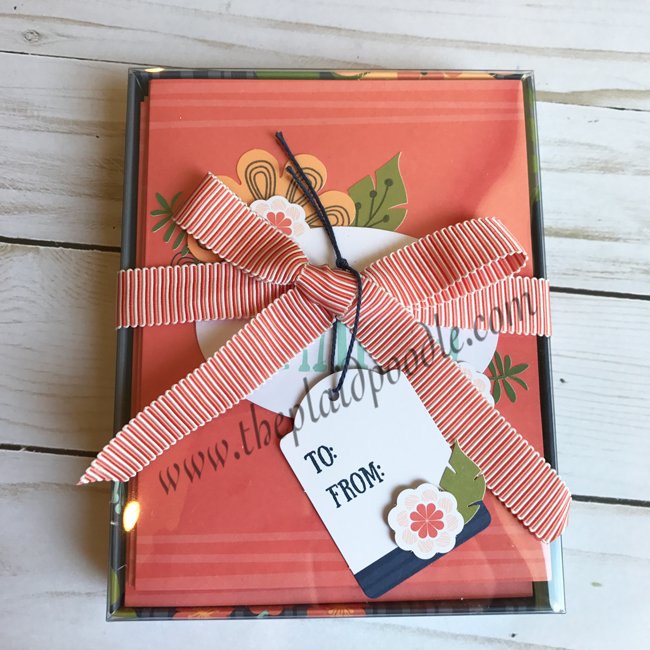 I designed the cards as the kit was intended making three thank-you cards, three congrats cards and two sympathy cards.  Along with the stamp set and ink-spot from the kit here is what I had left-over after completing the kit: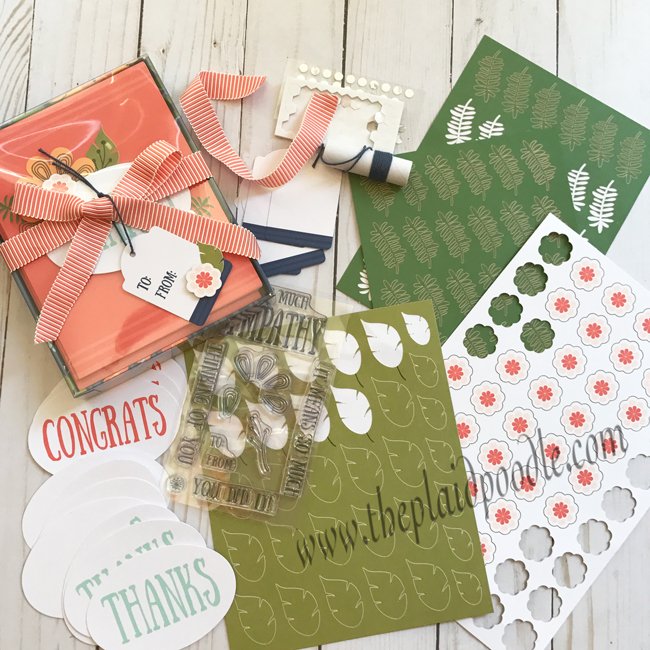 There are plenty of tags, stickers and embellishments to put in my stash for other projects.  I did make a greeting card and a gift card holder using the stamp set, ink and left-over bits and pieces that I will post on my Facebook Page in the next few days.  You can "Like" my page so you won't miss them here:  https://www.facebook.com/theplaidpoodle/
The best part about a Paper Pumpkin subscription is the happy mail surprise arriving in my mailbox each month.  It's so fun to tear into the box and tissue paper to see what fun project awaits me.  I very rarely show my face in my videos but you're in for a treat because today I actually had makeup on so threw caution to the wind and filmed myself un-boxing the kit.  Enjoy!
Save
Save
Now is a great time to give Paper Pumpkin a try because Stampin' Up! is offering new subscribers half-off their first month's kit when they subscribe by September 10, 2017 using Promotional Code HALFOFF0917.  There is absolutely no risk – you can cancel or put a hold on your subscription at any time.  Find out about getting your own Paper Pumpkin subscription by clicking on the Paper Pumpkin box below.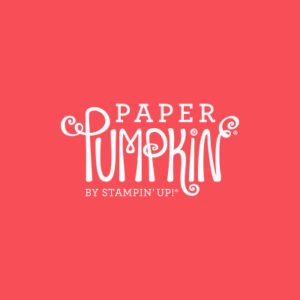 Save