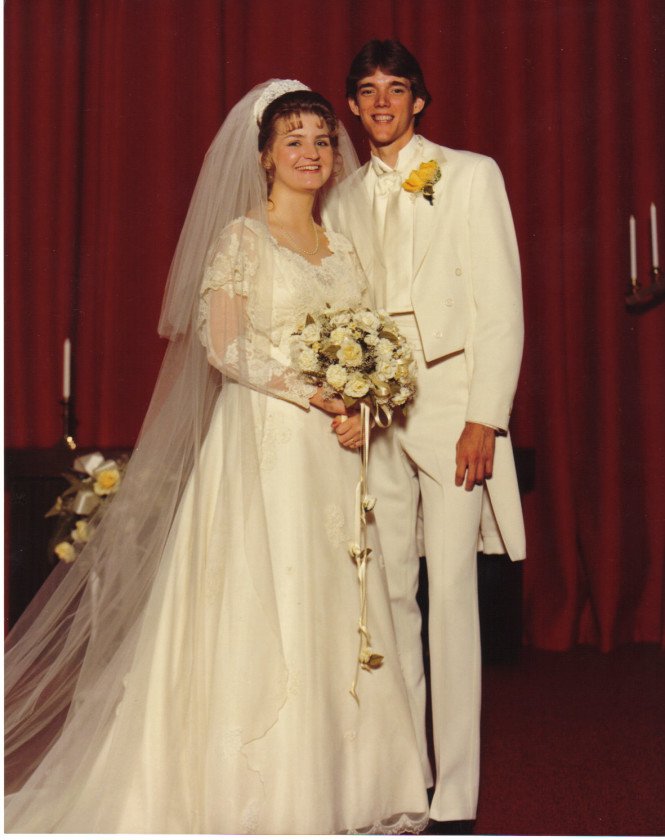 Today is my 33rd wedding anniversary!  It really seems like we should be a lot older than we are to have celebrated that many years of wedded bliss!  I was 19 when we married – who has the maturity to make that kind of decision at 19?!  I tell people it was the best dumb decision I ever made because I could not imagine spending the years with anyone else by my side!  Bruce's motto is, "God had a plan."  Our faith has kept us.  God has gone before us, been in the middle of us and had our backs always.
This is us May 30, 1981: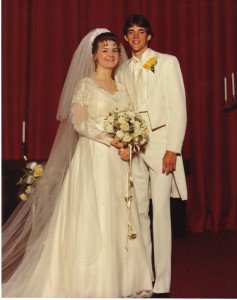 And this is what has become of us: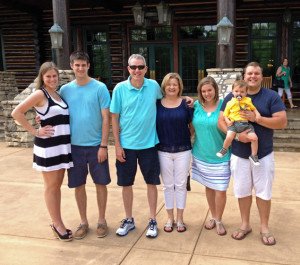 Our daughter Ashley, her husband Josh and their son Sam (our grandson – woot woot!), along with our Son Jonathan, his wife Brooke (and a baby on the way – woot woot!).
And we shouldn't forget these two: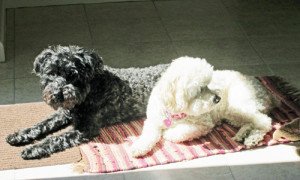 Love my life so much – feeling blessed (and a little weepy) today!  Oh, and since this blog is about paper crafting below is a photo of the card I made for Bruce today.  I used the elements from the May My Paper Pumpkin kit but substituted the stamps to suit the day!
Thanks for strolling down memory lane with me today!